Our Church
We, the parish family of Saint Peter Claver, are a Catholic faith community within the Archdiocese of Los Angeles and the Universal Church. Firm in the hope of the Gospel of Jesus Christ and inspired by the example of our patron, we proclaim the kingdom of God to embrace everyone in love without discrimination of any kind. We are devoted to worship, to witness, and joyful service in the Spirit.
Some important dates:

Elementary Faith Formation Sessions Sunday, October 8th at 8am, 9:15am or 11:15am.
Older Children's FR & HC (Spanish) Wednesday, October 11th, 7-8:15pm in the Catechist Lounge.

High School Youth Ministry Nights Start Next Week!
On Wednesday, September 27 we will gather in the Youth Center from 7-8:15pm. Go to www.saintpeterclaver.org to download the registration form.

Holy Fire Middle School Event – 9:30am-5:30pm September 23, 2023
at St. John's Eudes. The cost is $45, lunch is included. Please contact Jessica at
yo[email protected] for information and to sign up.
MASS AND RECONCILIATION
SATURDAY VIGIL MASS:
5:00pm and 7:00pm Spanish

SUNDAY MASSES:
8:00am, 10:00am, 12:00 Noon and 5:00pm

DAILY MASS:
7:30am Monday thru Saturday
EUCHARISTIC ADORATION:
From 8:00 am until 7:00 pm Monday through Friday,
the church is open for Eucharistic Adoration or private prayer time.

CONFESSIONS:
3-4:30pm Saturday in the church
Flocknotes
OFFICE HOURS
Rectory:
Monday - 1-4:00pm Tuesday - Friday 9-12pm and 1-4:00pm
Please call (805) 526-6499 or
Email [email protected]
Faith Formation:
Monday-Tuesday 11-7pm Wednesday - Friday 9am-5pm
SECURE ONLINE GIVING
We are most grateful for your continued financial support. Please consider donating online with St. Peter Claver's online giving system, WeShare. Donate today using your debit, credit card, checking or savings account. With WeShare you can make a one-time or recurring donation to a Collection of your choice.

CLICK HERE to safely donate with WeShare.
Where is God in this? THOUGHTS FROM YOUR DIRECTOR OF FAITH FORMATION
DAILY READINGS
Weekly reading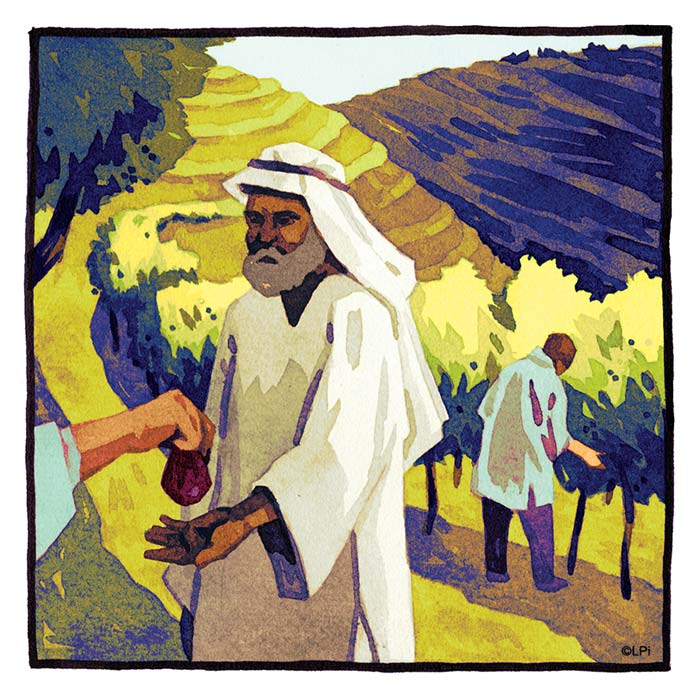 Weekly reading
Readings for the week of September 24, 2023
© Liturgical Publications Inc