Our Church
We, the parish family of Saint Peter Claver, are a Catholic faith community within the Archdiocese of Los Angeles and the Universal Church. Firm in the hope of the Gospel of Jesus Christ and inspired by the example of our patron, we proclaim the kingdom of God to embrace everyone in love without discrimination of any kind. We are devoted to worship, to witness, and joyful service in the Spirit.
Many of our children will be returning to school this month. As they start a new school year, let us pray that the Holy Spirit will remain close to them as their guide and protector.
Mark Your Calendars to Celebrate our Parish 50th Anniversary
Sunday, October 30, 2022!
MASS AND RECONCILIATION
SATURDAY VIGIL MASS:
5:00pm and 7pm Spanish

SUNDAY MASSES:
8:00am, 10:00am, 12:00 Noon and 5:00pm

DAILY MASS:
7:30am Monday thru Saturday

CONFESSIONS:
3:00 to 4:30pm Saturday in the church
Flocknotes
POPE FRANCIS' CALL TO RENEW OUR RELATIONSHIP WITH JESUS CHRIST PRESENT IN THE HOLY EUCHARIST

CLICK HERE TO REGISTER NOW
OFFICE HOURS
Rectory:
Monday - 1-4:00pm Tuesday - Friday 9-12pm and 1-4:00pm
Please call (805) 526-6499 or
Email [email protected]
Faith Formation:
Monday-Tuesday 1-9pm Wednesday, Friday & Sunday 9am-5pm


Please call (805) 526-0680 or
Email [email protected]
Youth Ministry:
Please call (805) 526-0680
Email [email protected]
PRAYER
Eucharistic Adoration

From 8 a.m. through 7 p.m. Monday through Friday
the church is open for Eucharistic Adoration or private prayer time.

SECURE ONLINE GIVING
We are most grateful for your continued financial support. Please consider donating online with St. Peter Claver's online giving system, WeShare. Donate today using your debit, credit card, checking or savings account. With WeShare you can make a one-time or recurring donation to a Collection of your choice.

CLICK HERE to safely donate with WeShare.
LET US TAKE A MOMENT TO REFLECT ON THIS COMING WEEKEND'S READINGS
August 14, 2022
Twentieth Sunday in Ordinary Time
Then the king ordered Ebed-melech the Cushite
to take three men along with him,
and draw the prophet Jeremiah out of the cistern before
he should die.
Jeremiah 38:10
For the sake of the joy that lay before him
he endured the cross, despising its shame,
and has taken his seat at the right of the throne of God.
Consider how he endured such opposition from sinners,
in order that you may not grow weary and lose heart.
In your struggle against sin
you have not yet resisted to the point of shedding blood.
Hebrew 12:2-4
Jesus said to his disciples:
"I have come to set the earth on fire,
and how I wish it were already blazing!
There is a baptism with which I must be baptized,
and how great is my anguish until it is accomplished!
Luke 12:49-50
Where is God in this? THOUGHTS FROM YOUR DIRECTOR OF FAITH FORMATION
Ways Children Go Missing

Did You Know?
According to the National Center for Missing & Exploited Children, there are a few significant ways that children go missing. Nearly half of all families with autistic children have reported that their children wander and have gone missing. Other ways include abduction, either by a stranger or family members, and child sex trafficking. Parents need to be aware of warning signs and know how to take action. For information, request a copy of the VIRTUS® article, "Ways Children Go Missing," at lacatholics.org/did-you-know/.
¿Sabia Que?
Formas en que desaparecen los niños - Según el Centro Nacional para Niños Desaparecidos y Explotados,
hay algunas formas significativas en que los niños desaparecen. Casi la mitad de las familias con niños
autistas han informado que sus hijos deambulan y después desaparecen. Otras formas de desaparición incluyen el secuestro, ya sea por un extraño o por miembros de la familia, y el tráfico sexual de niños. Los padres de familia deben estar atentos a las señales de advertencia y saber cómo actuar. Para obtener información, solicite una copia del artículo de VIRTUS® en inglés, "Ways Children Go Missing" (Formas en que desaparecen los niños), en lacatholics.org/did-you-know/.






SAINT PETER CLAVER STAFF
Associate Pastor

Permanent Deacon - Retired

Permanent Deacon & Facilities Manager

Parish Business Manager & Bookkeeper

Parish Administrative Assistant

Parish Secretary of Communications

Director of Confirmation & Youth and YA Ministry
DAILY READINGS
Weekly reading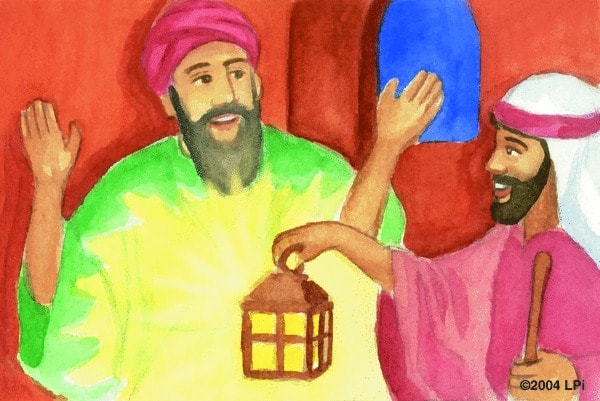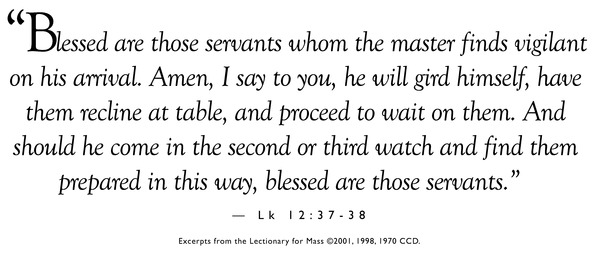 Weekly reading
Readings for the week of August 7, 2022
© Liturgical Publications Inc