Our Church
We, the parish family of Saint Peter Claver, are a Catholic faith community within the Archdiocese of Los Angeles and the Universal Church. Firm in the hope of the Gospel of Jesus Christ and inspired by the example of our patron, we proclaim the kingdom of God to embrace everyone in love without discrimination of any kind. We are devoted to worship, to witness, and joyful service in the Spirit.
Immaculate Conception
The Solemnity of the Immaculate Conception of the Blessed Virgin Mary is a Holy Day of Obligation. On Wednesday, December 7th, confessions will be heard from 4-4:45pm, with our Vigil Mass at 5pm. Masses on Thursday, December 8th will be at 7:30am, 12(noon) and 7pm (Bi-lingual).
Upcoming Faith Formation and Youth Ministry Sessions
Middle School Youth Ministry Monday, December 5th from 7-8:30pm
Confirmation, Year Two Session Wednesday, December 7th from 7-8:30pm in the Youth Center
RCIA Session Sunday, December 11th starting with a Session at 10:30am Mass followed by Mass at noon
Elementary Faith Formation Sessions Sunday, December 18th at 8am, 9:15am or 11:15am.
Confirmation, Year One Session Sunday, December 18th from 5pm Mass to 8pm in the Youth Center
Middle School Youth Ministry Monday, December 19th from 7-8:30pm in the Youth Center
Confirmation, Year Two Session Wednesday, December 21st 7-8:30pm in the Youth Center
Here are the details for the Nuestra Senora de Guadalupe celebration this year.


Mañanitas: 12/12/22, 5:30 am – 7:00 am, light hospitality afterwards in the plaza.
Noneva: This will take place from 12/4 through 12/12. They will be at 8:30 pm, except on 12/7 and 12/8, which will be after the communal Penance services and Immaculate Conception Mass in the church.
On 12/12: Procession at 6:00 pm, mass at 7:00 pm with a reception to follow after the Mass in the Parish Center. Food will be served.
Please note the following Sacrament of Reconciliation times during this season of Advent.
Confessions will be heard on Mondays beginning November 28th through December 19th, from 5-6pm in the church. We will also have Confessions Tuesday, December 20th, Wednesday, December 21st, and Thursday, Dec. 22nd from 5-6pm.
In addition, our Advent Communal Penance Service at St. Peter Claver will be held Wednesday, December 7th at 7pm.
The following is the Communal Penance Services at our Ventura County neighbor churches:
St. Julie's, Newbury Park Wednesday, November 30, 2022 7:00 p.m.
Holy Cross, Moorpark Monday, December 5, 2022 7:00 p.m.
St. Paschal, Thousand Oaks Tuesday, December 13, 2022 7:00 p.m.
Padre Serra, Camarillo Wednesday, December 14, 2022 7:00 p.m.
St. Max, Westlake Village Thursday, December 15, 2022 7:00 p.m.
Our Advent Wreath
The second candle, also purple, represents faith. It is called the "Bethlehem Candle" as a reminder of Mary and Joseph's journey to Bethlehem. The third candle is pink and symbolizes joy. It is called the "Shepard's Candle," and is pink because rose is a liturgical color for joy.
MASS AND RECONCILIATION
SATURDAY VIGIL MASS:
5:00pm and 7:00pm Spanish

SUNDAY MASSES:
8:00am, 10:00am, 12:00 Noon and 5:00pm

DAILY MASS:
7:30am Monday thru Saturday
EUCHARISTIC ADORATION:
From 8:00 am until 7:00 pm Monday through Friday,
the church is open for Eucharistic Adoration or private prayer time.

CONFESSIONS:
3-4:30pm Saturday in the church
Flocknotes
OFFICE HOURS
Rectory:
Monday - 1-4:00pm Tuesday - Friday 9-12pm and 1-4:00pm
Please call (805) 526-6499 or
Email [email protected]
Faith Formation:
Monday-Tuesday 11-7pm Wednesday - Friday 9am-5pm
SECURE ONLINE GIVING
We are most grateful for your continued financial support. Please consider donating online with St. Peter Claver's online giving system, WeShare. Donate today using your debit, credit card, checking or savings account. With WeShare you can make a one-time or recurring donation to a Collection of your choice.

CLICK HERE to safely donate with WeShare.
LET US TAKE A MOMENT TO REFLECT ON THIS COMING WEEKEND'S READINGS
December 11, 2022
Third Sunday of Advent
Strengthen the hands that are feeble,
make firm the knees that are weak,
say to those whose hearts are frightened:
Be strong, fear not!
Here is your God,
he comes with vindication;
with divine recompense
he comes to save you.
Isaiah 35: 3-4
Be patient, brothers and sisters,
until the coming of the Lord.
See how the farmer waits for the precious fruit of the earth,
being patient with it
until it receives the early and the late rains.
You too must be patient.
Make your hearts firm,
because the coming of the Lord is at hand.
James 5:7-8
"Go and tell John what you hear and see:
the blind regain their sight,
the lame walk,
lepers are cleansed,
the deaf hear,
the dead are raised,
and the poor have the good news proclaimed to them
Matthew 11:4-5
Where is God in this? THOUGHTS FROM YOUR DIRECTOR OF FAITH FORMATION
DID YOU KNOW - California Act Protects Children Online
Did You Know?
California act protects children online - The California Age-Appropriate Design Code Act, which was signed into law in September, requires companies to assess potential harm in how they use data from children (defined as any user under 18) in new services or features, and to enact plans to reduce risk. Companies are also banned from using minors' information in "materially detrimental" ways, such as routing searches for weight loss to photos of supermodels, and from collecting, sharing, or selling a minor's personal information by default. For more information about this new law, read "California takes child protection seriously with new online law" on AngelusNews.com.

¿Sabia Que?

La ley de California protege a los niños conectados en
línea
-
La Ley del Código de Diseño Apropiado para la Edad
de California, que se convirtió en ley en septiembre,
requiere que las empresas evalúen el daño potencial en la
forma en que utilizan los datos de los niños (definidos como
cualquier usuario menor de 18 años) en nuevos servicios o
funciones, y promulgar planes para reducir el riesgo. Las
empresas también tienen prohibido usar la información de
menores de manera "materialmente prejudicial", como
enrutar búsquedas de pérdida de peso a fotos de
supermodelos, y recopilar, compartir o vender la
información personal de un menor de forma
predeterminada. Para obtener más información sobre esta
nueva ley, lea el artículo en inglés, "California takes child
protection seriously with new online law" (California se
toma en serio la protección de los niños con la nueva ley en
línea) en
AngelusNews.com.
DAILY READINGS
Weekly reading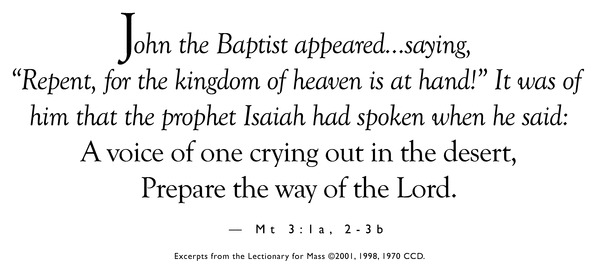 Weekly reading
Readings for the week of December 4, 2022
© Liturgical Publications Inc