Our Church
We, the parish family of Saint Peter Claver, are a Catholic faith community within the Archdiocese of Los Angeles and the Universal Church. Firm in the hope of the Gospel of Jesus Christ and inspired by the example of our patron, we proclaim the kingdom of God to embrace everyone in love without discrimination of any kind. We are devoted to worship, to witness, and joyful service in the Spirit.
Upcoming Faith Formation and Youth Ministry Sessions
Adult Confirmation Session, English, Tuesday, March 28th from 7-8:30pm in Rm. 5.
High School Confirmation, Year 1 Make Up Retreat, Saturday, April 1st.
MASS AND RECONCILIATION
SATURDAY VIGIL MASS:
5:00pm and 7:00pm Spanish

SUNDAY MASSES:
8:00am, 10:00am, 12:00 Noon and 5:00pm

DAILY MASS:
7:30am Monday thru Saturday
EUCHARISTIC ADORATION:
From 8:00 am until 7:00 pm Monday through Friday,
the church is open for Eucharistic Adoration or private prayer time.

CONFESSIONS:
3-4:30pm Saturday in the church
Flocknotes
OFFICE HOURS
Rectory:
Monday - 1-4:00pm Tuesday - Friday 9-12pm and 1-4:00pm
Please call (805) 526-6499 or
Email [email protected]
Faith Formation:
Monday-Tuesday 11-7pm Wednesday - Friday 9am-5pm
SECURE ONLINE GIVING
We are most grateful for your continued financial support. Please consider donating online with St. Peter Claver's online giving system, WeShare. Donate today using your debit, credit card, checking or savings account. With WeShare you can make a one-time or recurring donation to a Collection of your choice.

CLICK HERE to safely donate with WeShare.
Let us take a moment to reflect on this weekend's readings...
April 2, 2023
Palm Sunday of the Lord's Passion
The Lord GOD is my help,
therefore I am not disgraced;
I have set my face like flint,
knowing that I shall not be put to shame.
Isaiah 50:7
God greatly exalted him
and bestowed on him the name
which is above every name,
that at the name of Jesus
every knee should bend,
of those in heaven and on earth and under the earth,
and every tongue confess that
Jesus Christ is Lord,
to the glory of God the Father.
Philippians 2:9-11
"My God, my God, why have you forsaken me?"
Matthew 27:46
Where is God in this? THOUGHTS FROM YOUR DIRECTOR OF FAITH FORMATION
DID YOU KNOW - Abuse Prevention includes Sports
- All coaches who serve in archdiocesan Catholic schools in the Archdiocese of Los Angeles are required to undergo a multi-hour VIRTUS®"Protecting God's Children for Adults Training." They are also required to participate in the Play Like a Champion Today program, a national program that works with sports organizations at the youth and high school level to educate ethically responsible coaches. For more information about coaching requirements in the Archdiocese of Los Angeles, visit playlikeachampion.org and https://handbook handbook.la-archdiocese.org/chapter-9/section-9-4/topic-9-4-3.
¿Sabia Que?
La prevención del abuso incluye los deportes - Todos los entrenadores que prestan servicio en las escuelas católicas arquidiocesanas de la Arquidiócesis de Los Ángeles deben someterse al entrenamiento multihoras de VIRTUS®, "Entrenamiento de adultos para la protección de los niños de Dios". Además, los entrenadores están obligados a participar en el programa "Play Like a Champion Today" (Juega como un campeón hoy), un programa nacional que trabaja con organizaciones deportivas a nivel de jóvenes y escuelas secundarias para enseñar a entrenadores a tener responsabilidad ética. Para obtener más información sobre los requisitos para los entrenadores deportivos de la Arquidiócesis de Los Ángeles,
visite playlikeachampion.org y https://handbook.laarchdiocese.org/chapter-9/section-9-4/topic-9-4-3.
DAILY READINGS
Weekly reading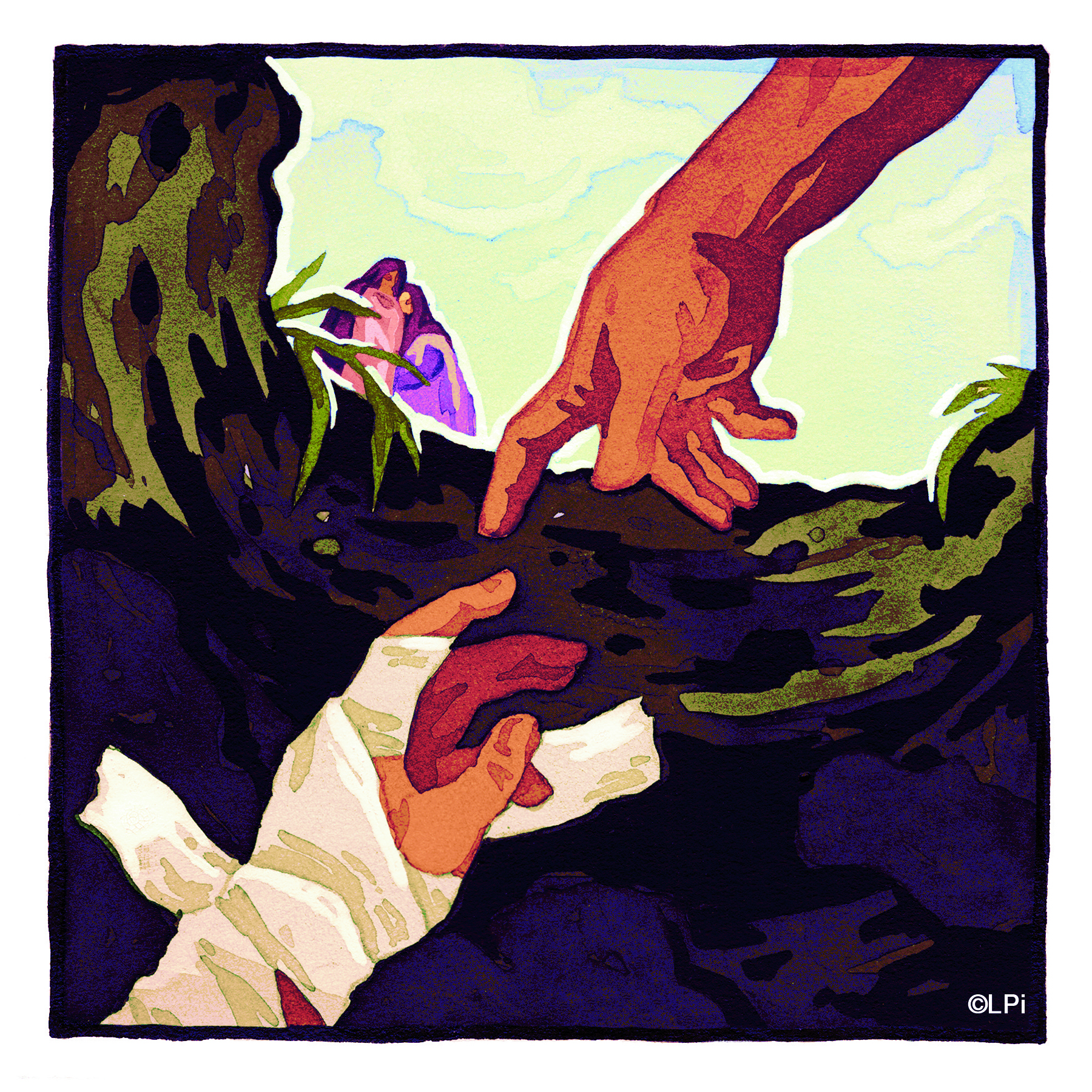 Weekly reading
Readings for the week of March 26, 2023
© Liturgical Publications Inc