How amazing is it when a story comes true! Can you think of a time in your life when a story came true? I grew up with stories like Snow White and the Seven Dwarfs, Bambi, Sleeping Beauty and Beauty and the Beast. (I may be aging myself here!) These stories were great, but they didn't come true. 
I also grew up hearing the stories of my faith. Listen to the ways that Isaiah describes how the world will be out of God's love for us in the First Reading this 2nd Sunday of Advent. I remember as a child thinking it all sounds perfect - straight paths, mountains made low and deep valleys filled in. Growing up in the San Fernando Vallley, surrounded by mountains that I could see, and imagining them made low so that I could see as far as the ocean...wow! And then Isaiah describes the Glory of God coming, and He is like a Shepherd who loving gathers His sheep in His arms, close to His heart. Again, wow!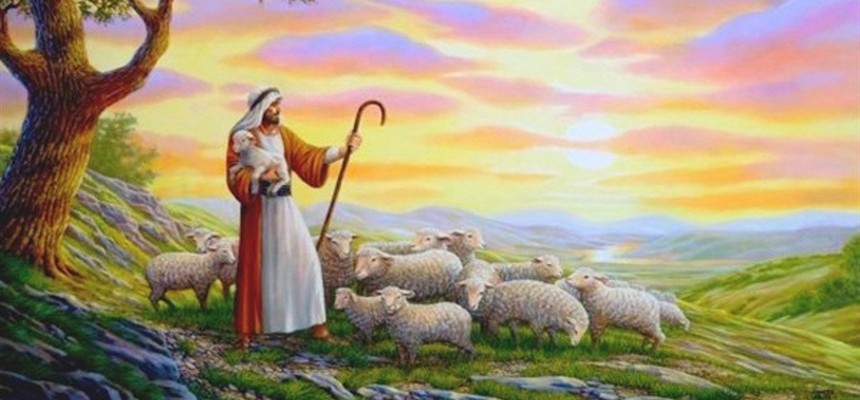 Well, this story in Isaiah does come true!
In the 2nd Sunday of Advent Gospel story today, someone is heralding the coming of the Glory of God - Jesus! This someone is John the Baptist and he is introduced this way:
Behold, I am sending my messenger ahead of you; he will prepare your way. A voice of one crying out in the desert:  "Prepare the way of the Lord, make straight his paths."  Mark 1:1-3 
The stories in the book of Isaiah did come true - God's love did come to earth in the Glory of Christmas and Jesus did make straight the path to God.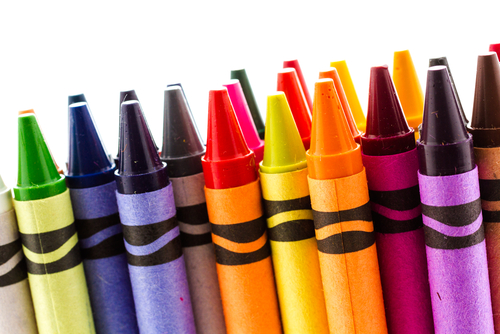 Now as we journey through Advent it is up to us to prepare the way and make paths straight. How?
In your Advent Comes to the Domestic Church Supply Bag you will find a small box of CRAYONS. What do CRAYONS do? In my Beauty and the Beast coloring book are black and white pages of pictures of one of my favoite stories. When I use my CRAYONS to color one of those pictures, the story comes to life. I find myself smiling as I remember the story as I bring the page to life with color! 
The CRAYONS in your Advent Comes to the Domestic Church Supply Bag symbolize the color you can bring to life in your home. You can color someones day with joy by a random act of kindness. You can bring healing to someone's blue heart that you hurt by saying I'm sorry. 
Today we light the second candle on our Advent Wreaths, the PEACE candle. Let the little box of CRAYONS remind you that you can prepare a way for the Lord by coloring the world with goodness and PEACE. As the Domestic Church, help Jesus come alive in your living space by doing good deeds for each other. Don't get so wrapped up in yourself, in your holiday preparations and other worldly concerns that you forget to "prepare a way for the Lord." Color the world with God's goodness and share His PEACE through your words and actions!
Be sure to assist in THE STRAW PROJECT by writing your good deeds and gifts of love on the colored strips of paper also supplied in your Advent Comes to the Domestic Church Supply Bag. Bring them to THE STRAW PROJECT bin at one of the outdoor Masses or bring them to THE STRAW PROJECT bin Monday through Friday outside the Faith Formation Office.
These strips of paper will help build a warm, comfortable straw manger for the Baby Jesus in our Nativity at Christmas.
Adults and kids, start coloring, through your acts of care and kindness and literally!
If you would like an Advent Comes to the Domestic Church Supply Bag contact the Faith Formation Office at (805) 526-0680.
5 Diciembre 2020
Que incredible es cuando una historia se hace realidad! Puede usted pensar de un tiempo en su vida que una historia se ha hecho realidad?  Yo crecie escuchando las historias de Blanca Nieves y los Siete Enanitos, Bambi, La Bella Durmiente y La Bella y La Bestia. (Tal vez este delatando mi edad!) Estas historias eran maravillosas pero no se hicieron realidad.
Tambien creci escuchando historias de mi fe. Escuchemos la manera que Isaiahs describe como el mundo se alejara del amor de Dios por nosotros en la Primera Lectura de este Segundo domingo de Adviento.  Yo recuerdo de niña pensando que todo sonaba perfecto- caminos rectos, montañas bajas, valles llenos.  Creciendo en el Valley de San Fernando, rodeada de montañas que yo podia ver, y imaginandome que se bajaran para yo poder ver hasta el mar…wow! Y despues Isaiahs describe la Gloria de Dios venir, y El es como un Pastor que amorosamente junta a Sus Obejas en Sus brazos, cerca de Su Corazon. Otra vez, wow!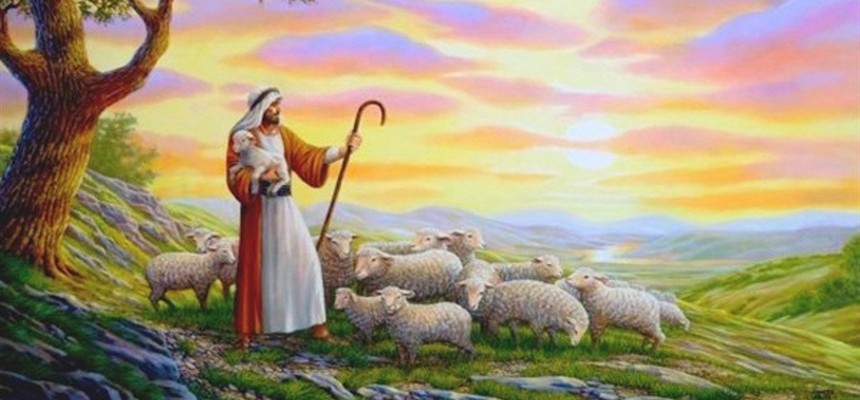 Bueno, esta historia de Isaiahs si se hace realidad!
En el Segundo Domingo de Adviento, la historia del Evangelio de hoy, alguien esta anunciando la venida de la Gloria de Dios- Jesus! Esta persona es Juan Bautista y es presentado de esta manera:
Mira, te voy a enviar a mi mensajero delante de ti para que te prepare el camino. Escuchen ese grito en el desierto: "Preparen el camino del Señor, enderecen sus senderos."  Marcos 1:1-3 
Las historias en el libro de Isaiahs si se hicieron realidad- el amor de Dios si vino a la tierra en la Gloria de Navidad y Jesus si hizo un camino recto a Dios.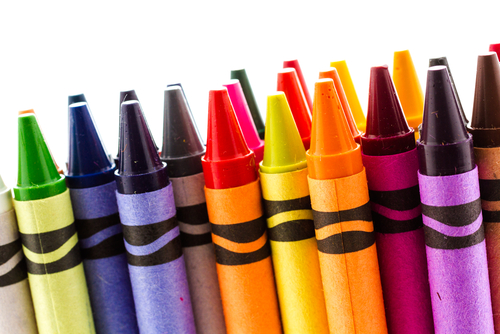 Ahora en nuestro camino por Adviento depende de nosotros prepara el camino y hacer el camino recto. Como?
En su bolsa de Adviento Llega a la Iglesia Domestica encontrara una pequeña caja de CRAYONES. Que hacen los CRAYONES? En mi libro de colorear de La Bella y La Bestia hay hojas en blanco y negro con imagenes de mis historias favoritas. Cuando yo uso mis CRAYONES para colorear una de esas imagenes, la historia cobra vida.  Yo sonrio al recordar la historia mientras hago que cobre vida con el color!
Los CRAYONES en su bolsa de Adviento Llega a la Iglesia Domestica simboliza el color que usted puede traer a su hogar. Usted puede agregarle color al dia de alguien con alegria hacienda un acto de bondad.  Usted puede traerle sanacion al Corazon azul de una person que tiene los sentimientos lastimados diciendoles perdon. 
Hoy la luz de la segunda vela en nuestra corona de Adviendo se enciende, la vela de PAZ.  Hay que permitir que la pequeña caja de CRAYONES nos recuerde que usted puede preparer el camino del Señor coloreando el mundo con bondad y PAZ.  Como la Iglesia Domestica, ayuda a Jesus cobrar vida en sus hogar es por haciendo obras buenas para el projimo. No se envuelvan tando en uno mismo o en las preparaciones por las fiestas y otras preocupaciones mundanas tanto que se olviden "preparer el camino del Señor." Coloreen el mundo con la bondad de Dios y compartan Su PAZ con sus palabras y acciones!
Asegurese de participar en el Proyecto de Paja (The Straw Project) escribiendo obras buenas  y regalos de amor en las tiras de papel que se encuentran el la bolsa de Adviento Llega a la Iglesia Domestica. Traiga las tiras y depositelas en la caja rotulada THE STRAW PROJECT durante una de las Misas al aire libre, o de lunes a Viernes frente a la Oficina de Formacion de Fe. 
Estas tiras de papel ayudaran a formarle un comodo y calientito pesebre al Niño Jesus en nuestro Nacimiento para Navidad.
Adultos y niños, empiezen a colorear por medio de sus actos de bondad, y tambien literalmente!
Si le gustaria tener una bolsa de Adviento Llega a la Iglesia Domestica comuniquese con la Oficina de Formacion de Fe al (805) 526-0680.