This past weekend I participated in the Religious Education Congress at the Anaheim Convention Center with a few of our Catechists.
I went to three workshops that were about trauma, something I learned that half the people in any given group are experiencing.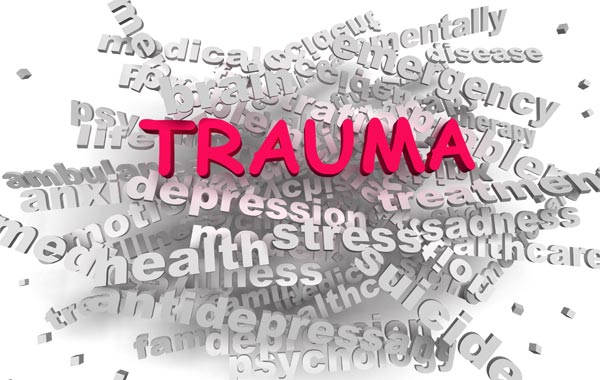 How are we as the Catholic Church going to recognize this reality and how are we going to respond?
Monday morning I turned on the Today Show just in time to see the story of Harry Miller of the Ohio State football team.
He is a talented football player and a successful student.
He looks like he has it all.
Harry was there to talk about "medically retiring from football" because he needs to care for his mental health.
He struggles with mental pain and suicidal thoughts.
No one knew.
Remember Katie Meyers,
the young soccer player for Stanford who took her own life about a month ago.
She looked like she had it all going for her.
No one knew.
Not as men and women see does God see, because they see the appearance, but the LORD looks into the heart. 1 Samuel 16:7
This verse from this coming Sunday's first reading is part of the story when God is guiding Samuel to choose who will be king from Jesse's sons. Samuel thought it would be one of the "kingly" looking sons, but no. God tells Samuel that He sees beyond what we humans see, which is usually just the surface of a person.

As we hit the middle of Lent this weekend, let's be inspired and committed to see each other as God sees, not just the appearance, but the heart of the people around us.
How can we ease the trauma someone is experiencing?
How can we see the Katie's and the Harry's – those that are quietly suffering alone?
What can we fast from this week to lift another?
May we bring blessings this week by seeing others as God sees them!