How many relationships are you in right now? As human beings our lives are made up of all sorts of relationships. Family relationships. Work relationships. School relationships. Relationships with friends. Church community relationships.
This past weekend our parish celebrated the Confirmation Mass and four First Holy Communion Masses. They were all beautiful Masses celebrating Sacraments together!
Like in all relationships, our SPC family has had some stressful moments and we also have had many blessed moments. A huge blessing this season is how we are persevering together through a year of COVID-19. There were stressful moments at our Masses yesterday when a couple of families had no seats due to other families taking too many seats, but the stress turned into blessings when our children received their First Holy Communion. That's how our relationships work, stresses and blessings come as we stay committed to each other.
This coming Sunday we celebrate the Solemnity of the Most Holy Trinity – Trinity Sunday. Our God is a relational God – Father, Son and Holy Spirit. We will hear Jesus tell us at the end of the Gospel this Sunday,
"And behold, I am with you always, until the end of the age." Matthew 28:20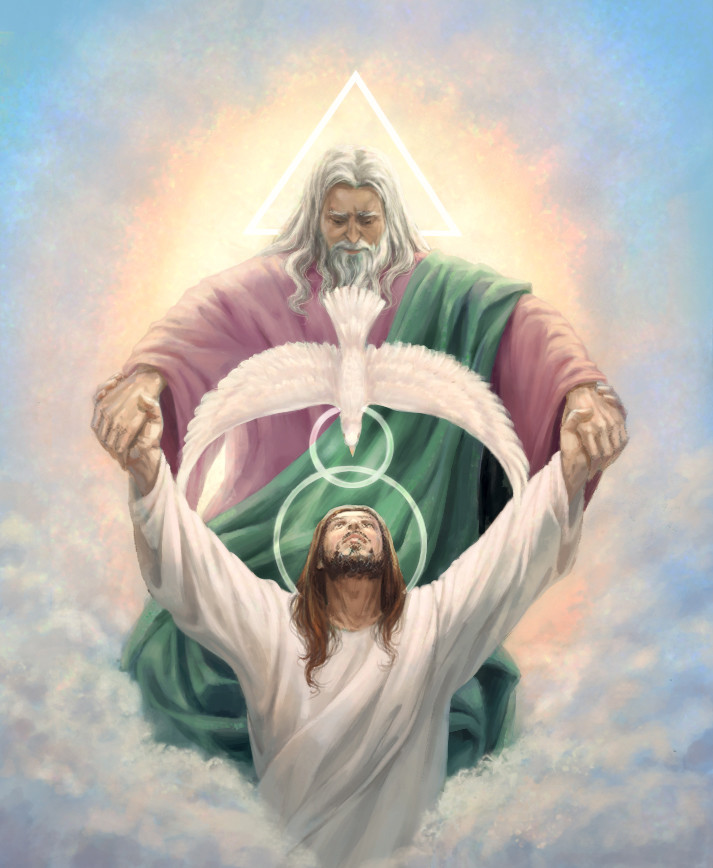 Jesus taught us to pray to the Father. Yesterday He gave us the Holy Spirit. And this coming Sunday, He will reassure us that He is with us each and every moment of our lives. Through the Holy Trinity we have an intimate relationship with our God, through all our stresses and blessings.
Be blessed through your relationship with the Father, the Son and the Holy Spirit!