A couple of weeks ago I met a woman who was incredibly friendly to me at a breakfast I went to. I am an introvert by nature, so it isn't easy for me to sit at a table to share a meal with people I've never met. I made myself do it because it was a pancake breakfast to support The Samaritan Center and I think the work they do to care for the homeless here in Simi is important. There she was, welcoming me to the table and introducing herself to me as I sat down.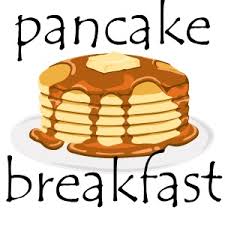 As we ate the yummy pancakes, she ended up telling me her life story. One day when she was eight years old, she came out of school to go home like normal, and someone approached her saying, "Your mother has given you to me to work in my house." She never went home again. There was not one bit of bitterness or animosity in this lady as she told me her story.
Years later, she tells me, her mother came back into her life. She helped her mother get a house near her and cared for her as she grew unable to care for herself. Her words came out with kindness. Her eyes sparkled. How can this be?! Her mom gave her to someone at 8 years old to be a household servant.
"I am so grateful for all of the blessings in my life and how good God is," she tells me with a smile. These words from this coming Sunday's Second Mass Reading made me think of that lady who told me her story over pancakes.
Humbly welcome the word that has been planted in you and is able to save your souls.
Be doers of the word and not hearers only, deluding yourselves.
Religion that is pure and undefiled before God and the Father is this: to care for orphans and widows in their affliction
and to keep oneself unstained by the world.
James 1:21b-22, 27
The Word that has been planted in each of us has a name…Jesus. That lady is not just one who hears about Jesus but is a "doer of the Word". The joy Jesus gives was not diminished by her mother giving her away. Her faith wasn't deluded but is undefiled by all that happened in her childhood. She ended up adopting 7 children – literally caring for orphans.
Lord, I humbly say I'm sorry for the times I just go through the motions of my religion. May I grow in the Word, that is in my relationship with Jesus and be more of a doer like that beautiful lady who made me feel so welcome.

Have you met someone like that before?
This week be blessed by the Word that has been planted in you!