Can you imagine?! You are in your early teens and the Archangel Gabriel appears to you, letting you know that through the Holy Spirit you are going to give birth to the Son of God! Really, just imagine!
This Gospel story is amazing when you close your eyes and let your imagination go in bringing the story to life. What do you think the Archangel Gabriel looked like? Smelled like? Sounded like? Was Mary shaking in fear? 
It is the 4th Sunday of Advent, so we light the forth candle, the LOVE candle. Mary had an immaculate heart of love for God. The Archangel Gabriel appears to her, waking her in the middle of the night. She is told that she will give birth to God's Son. She has fear, but she doesn't hesitate to say yes, that she is the Lord's handmaid. Her heart of LOVE for God gives her the desire to serve Him with her life, no matter what.
To have a heart of LOVE like that she must have had a strong relationship with God that grew through prayer.
If you are an adult, do you remember falling in LOVE?
If you are a child, do you have a favorite toy?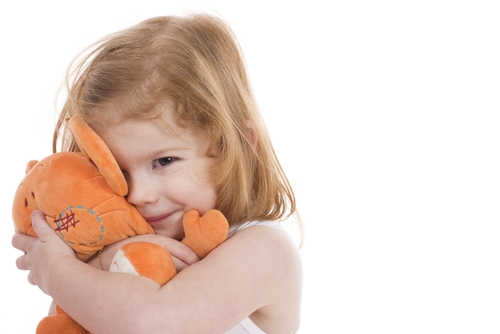 When we're falling in LOVE we want to spend as much time as we can with the one we LOVE, getting to know them. When we have a favorite toy we want to play with it all the time. This is what prayer is. God is waiting for us to spend as much time with Him as we can, to get to know Him. Prayer is talking with Him about everything. Listening to Him tell His stories of LOVE for us through the words of the Bible. Getting together with Him and sharing a holy meal at Mass. 
Mary said, "Behold, I am the handmaid of the Lord. May it be done to me according to your word." Luke 1:38
There is nothing for you in the Advent Comes to the Domestic Church Supply Bag for the 4th Sunday of Advent. We are giving you a Gift Book at the end of all the outdoor Masses this weekend or you can contact the Faith Formation Office to arrange to pick a copy up. It is called, I Heard God Laugh by Matthew Kelly and it is a book to help you grow in your prayer life. As you read it and grow in praying individually and together as a family your hearts of LOVE will grow to want to spend more time with God. May it help you grow stronger in your LOVE with Him so that you too can say yes to bringing Jesus' LOVE to the world through your own life.
THE STRAW PROJECT is a chance for you to help build the Baby Jesus a warm comfortable straw manger at Christmas. Remember to use the strips of construction paper you received in your Advent Comes to the Domestic Church Supply Bag to write down good deeds and acts of kindness and LOVE you do for others. This is not just for children to do, but for all of us! You don't need to write your name on them unless you'd like to. You can drop off your "straw" strips of paper in the bin marked THE STRAW PROJECT in front of the altar at the outdoor Masses this weekend, or in the bin marked THE STRAW PROJECT outside the door of the Faith Formation Office Monday, December 21st or Tuesday, December 22nd.   
Puede usted imaginar?! Usted es una joven adolescente y el Arcangel Gabriel se le aparece, y le dice que por medio del Espiritu Santo usted va dar a luz al Hijo de Dios! Verdaderamente, imaginese!
Esta historia del Evangelio es increible si cierra los ojos y deja que su imaginacion haga que la historia cobre vida.  Como piensa que lucia el Arcangel Gabriel? Como olia? Como era su voz? Estaria Maria temblando de miedo?
Este es cuarto domingo de Adviento, entonoces encendemos la cuarta vela, la vela de AMOR.  Maria tenia un corazon inmaculado de amor por Dios. El Arcangel Gabriel se le aparecio a ella, despertandola a media noche. Le dice a ella que dara a luz al Hijo de Dios.  Ella tiene miedo, pero no piensa dos veces en decir si, que ella es la servidora del señor. El Corazon de AMOR de Maria por Dios le da el deseo de servirle a El con su vida, sin importar lo que fuera. 
Para tener un corazon de AMOR asi, ella debio haber tenido una relacion muy fuerte con Dios que crecio por medio de oracion.
Si usted es adulto, se recuerda cuando se ENAMORO?
Si es usted un niño/a tienen un jugete favorito?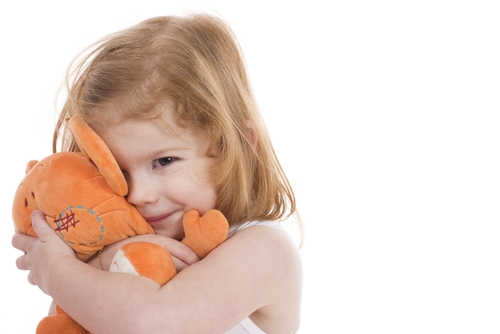 Caundo nos estamos ENAMORANDO queremos pasar todo el tiempo possible con la persona que AMAMOS, conociendo bien a esa persona. Cuando temenos un jugete favorito queremos jugar con ese jugete todo el tiempo. Esto es lo que es rezar. Dios esta esperando que nosotros pasemos todo el tiempo posible con El, conociendolo a El. Oracion es hablar con El de todo. Escuchandolo a El contar Sus historias de AMOR por nosotros por medio de las palabras en la Biblia. Reuniendonos con El y compartiendo una comida en Misa.
Dijo Maria, "Yo soy la servidora del Señor, hagase en mi tal como has dicho."  Lucas 1:38
No hay nada para ustedes en la bolsa de Adviento Llega a la Iglesia Domestica para el cuarto domingo de Adviento. Estaremos dandoles un libro como regalo al final de todas las Misas al aire libre este fin de semana, o puede comunicarse con la Oficina de Formacion de Fe para hacer cita para recojer uno.  El libro se llama, I Heard God Laugh (Yo Escuche a Dios Reir) por Matthew Kelly y es un libro que le ayudara a crecer en su vida espiritual.  Cuando lo lea y vaya creciendo en como rezar individualmente y junto en familia sus corazones de AMOR creceran y van a querer pasar mas tiemo con Dios.  Que les ayude a crecer mas fuerte en su AMOR a EL para que usted tambien pueda decir si a llevar el AMOR de Jesus al mundo durante su vida.
THE STRAW PROJECT (El Proyecto de Paja) es una oportunidad para que ustedes puedan ayudar a hacerle el pesebre del Niño Jesus calientito y comodo en el Nacimiento de Navidad. Recuerden de usar las tiras de papel que estan en las bolsas de Adviento Llega a la Iglesia Domestica para anotar las obras buenas y actos de bondad y AMOR que han hecho para el projimo. Esto no es solo para los niños, pero para todos nosotros! No necesita poner sun ombre, al menos que usted asi lo desee. Puede depositar las tiras de papel (paja) en el contenedor rotulado THE STRAW PROJECT en frente del altar durante las Misas al aire libre este fin de semana, o entre semana frente a la Puerta de  la Oficina de Formacion de Fe el lunes y martes diciembre 21 y 22.