Did you move here from somewhere there are clearly different seasons, including a fall where bright colors of yellow, orange, and red fill the trees? I am from here where fall isn't a big deal.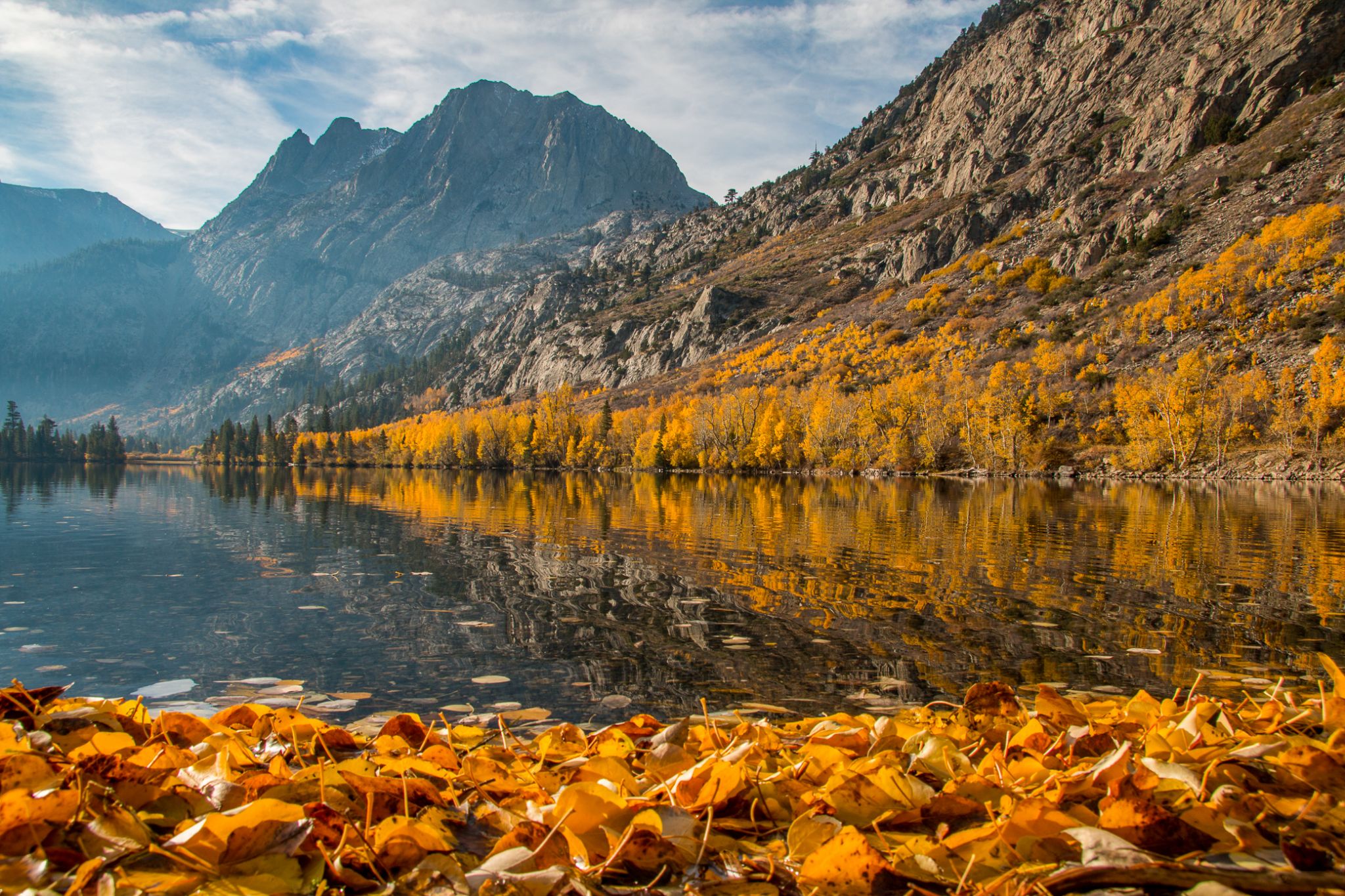 A few years back I discovered that the season of fall is spectacular for a few weeks in the Eastern Sierras. Last week I drove up and spent a couple of days hiking among incredible fall trees.
I noticed something.
If I was hiking with the sun at my back, the trees along the trail in front of me didn't look so great.
If I was hiking with the sun in front of me, the trees were just glorious.
It took the sun shining through the leaves on the trees to make them burst with fall colors.
I saw us in those trees, you, and me.
We are beautiful creations of God, but when we let the light of His Son shine through us, we are gloriously beautiful creations of God.
Like those trees with the sun shining through them brought such joy to me, so do we bring joy to others around us when we let the Son shine through us.

How do we do that?
He said to him, "You shall love the Lord, your God, with all your heart, with all your soul, and with all your mind. This is the greatest and the first commandment. The second is like it: You shall love your neighbor as yourself." Matthew 22:37-39
When Jesus was asked what the greatest commandment is, that verse from this coming Sunday's Gospel was His answer.
Make time for prayer and talk with God daily.
Keep thoughts of God's love and desires for you on your mind throughout the day.
Speak words of care and do acts of kindness for others.
Take care of and be gentle with yourself.  
If we simply live this out in our lives, the Son will shine through us, and we will glorify God and bring joy.
We will be as incredible as the trees I was blessed to hike amongst to each other!  
Blessings of loving God, others, and you!