A Christmas story I remember from childhood is called, "The Littlest Angel". Each year as I unpack my Christmas decorations I come across my collection of children's Christmas books. Some are from my childhood. One of the books that is lovingly worn is my childhood book, "The Littlest Angel". It is the story of a humble little angel's gift to the Christ Child that ends up shining Christmas LIGHT for all the world to see. 
This weekend we reach the 3rd Sunday of Advent, Gaudete Sunday. Gaudete comes from the Latin word for "rejoice". The JOY of Christmas is getting closer! We LIGHT the third candle on our Advent Wreaths, the JOY candle. Even more LIGHT fills the Domestic Church of our home!
LIGHT is a huge part of Christmas. God's Son was born in the middle of the night, during the darkest season of winter, in a dark cave. The Christ Child brings the LIGHT of God into our dark world, lives and the dark places of our heart. What JOY the CHRISTMAS LIGHT - the Christ Child brings! The item for the 3rd Sunday of Advent is the CHRISTMAS LIGHT BULB. It is a symbol of the LIGHT of Christ. We decorate our homes with them and did you know that is to show we are testifying to the belief in the Son of God's birth at Christmas?! It's true!
A man named John was sent from God. He came for testimony, to testify to the light, so that all might believe through him. John 1:6-7
Let the little CHRISTMAS LIGHT BULB remind you to testify to the JOY the LIGHT of God - Jesus brings. Place it near the third candle of your Advent Wreath or in another special place where you will see it all week so that you remember to shine! How can you testify? Put up Christmas LIGHTs outside your home. End each day this week as you say good night to each other by sharing a moment you felt JOY about Christmas coming, and kids, try to think of other things than Santa coming that brings you joy.
Look at how that CHRISTMAS LIGHT BULB from your Advent Comes to the Domestic Church Supply Bag is. It is colorful, but can't shine. Why? Because it's not attached to a Christmas LIGHT strand or plugged in. That's what happens to our faith. We become like that LIGHT bulb, colorful maybe, but not shining because we are not attached or plugged in to the Source - we have no personal relationship with Christ. Something to think about.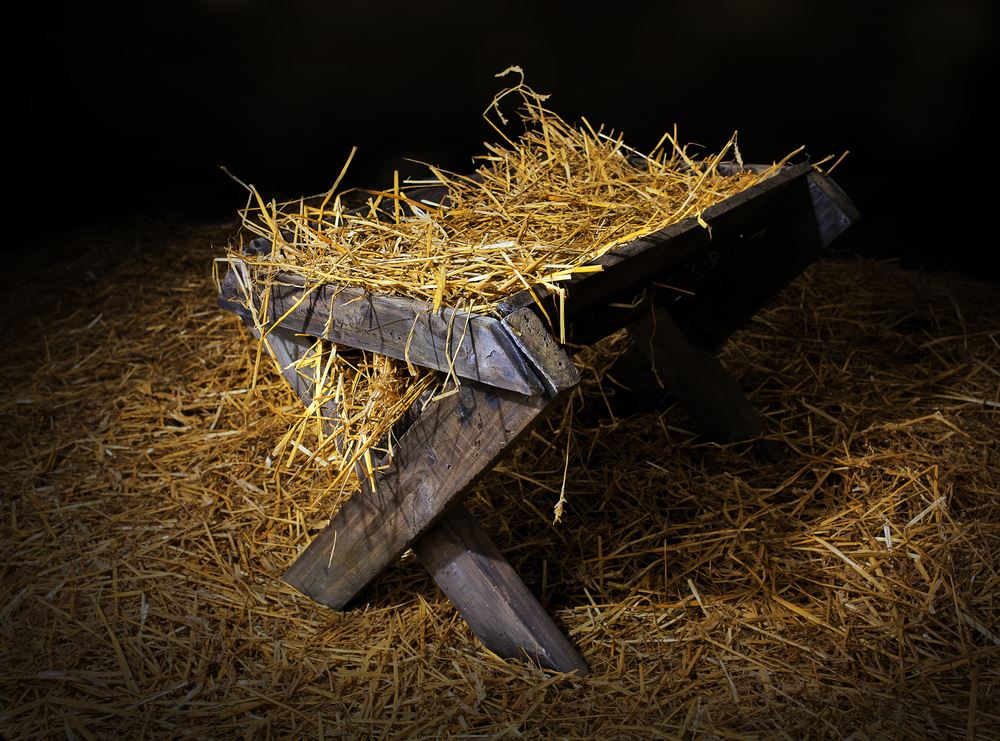 Be sure to assist in the STRAW PROJECT by writing your good deeds and gifts on the paper strips supplied in the Advent Comes to the Domestic Church Supply Bags. These strips of paper will help build a warm, comfortable straw manger for the Baby Jesus. As of yesterday the Baby Jesus is going to be very cold at Saint Peter Claver because there is hardly any "straw of love"! Bring yours to the bin labeled "THE STRAW PROJECT" in front of the altar at the outdoor Masses or to the bin in front of the Faith Formation Office door Monday through Friday. 
Let's try not to get so wrapped up in ourselves, in our holiday preparations and other worldly concerns that we forget to "prepare a way for the Lord." As our Advent Gospel stories continue, we are inspired by John the Baptist to shine the LIGHT of Christ through our own lives by testifying about God's love for us. Like in the story of "The Littlest Angel," all we have to do is humbly share the gifts God gave us and He will do the rest to enable His LIGHT to JOYfully shine through us!
Una historia Navideña que yo recuerdo de mi niñes se llama,"The Littlest Angel" (El Angel mas Pequeño). Cada año cuando saco mis decoraciones Navideñas me encuentro con mi coleccion Navideña de libros de niños.  Algunos son de mi niñez. Uno de los libros que esta cariñosamente gastado es mi libro de cuando era niña ,"The Littlest Angel" (El Angel mas Pequeño). Es la historia de el regalo humilde de un pequeño angel al Niño Dios que resulto brillando la LUZ de Navidad para que todo el mundo lo viera. 
Este fin de semana llegamos al tercer domingo de Adviento, Domingo Gaudete.  Gaudete viene de la palabra en Latin que quiere decir "Alegrese".  La ALEGRIA de Navidad se esta acercando! Nosotros encendemos la tercera vela en nuestra Corona de Adviento, la vela de la ALEGRIA. Se llena la Iglesia Domestica con aun mas LUZ!
LUZ es una parte muy grande de Navidad.  El hijo de Dios nacio a medianoche, durante la epoca mas oscura del invierno, en una cueva oscura. El Niño Jesus trael al LUZ de Dios a nuestro mundo oscuro, a nuestras vidas y a los lugares oscuros de nuestro corazon. Que ALEGRIA son la LUCES NAVIDEÑAS – el Niño Jesus trae! El articulo para el tercer domingo de Adviento es la BOMBILLA DE LUZ NAVIDEÑA.  Es un simbulo de la LUZ de Cristo. Nosotros decoramos nuestro hogar con esas luces y sabia usted que asi uno demuestra que esta testificando la creencia en el nacimiento del Hijo de Dios en Navidad?! Es cierto!
Un hombre llamado Juan fue enviado por Dios. El vino a testificar, a dar testimonio de la luz, para que todos por medio de el creyeran. Juan 1:6-7
Permita que el pequeño BOMBILLO DE LUZ NAVIDEÑA le recuerde a testificar de la ALEGRIA de LUZ de Dios – que trae Jesus.  Pongalo cerca de la tercera vela en su Corona de Adviento o en otro lugar especial donde usted lo pueda ver toda la semana para que recuerde brillar! Como puede usted testificar? Ponga LUCES Navideñas en el exterior de sus hogar. Terminen cada dia esta semana, cuando se digan buenas noches el uno al otro compartiendo un momento en cuando sintieron ALEGRIA por la llegada de Navidad, y niños, traten de pensar en otras cosas aparte de la llegada de Santa que les trae alegria.
Mire como es la BOMBILLA DE LUZ NAVIDEÑA de sus bolsas de Adviento llega a la Iglesia Domestica. Tiene color, pero no brilla. Porque? Porque no esta conectado a una guia de LUCES o enchufada.  Eso es lo que pasa con nuestra fe. Nosotros somos como ese BOMBILLO DE LUZ, podremos tener mucho color, pero no brillamos porque no estamos conectados or enchufado a la Fuente – no tenemos una relacion personal con Cristo. Esto es algo de que pensar.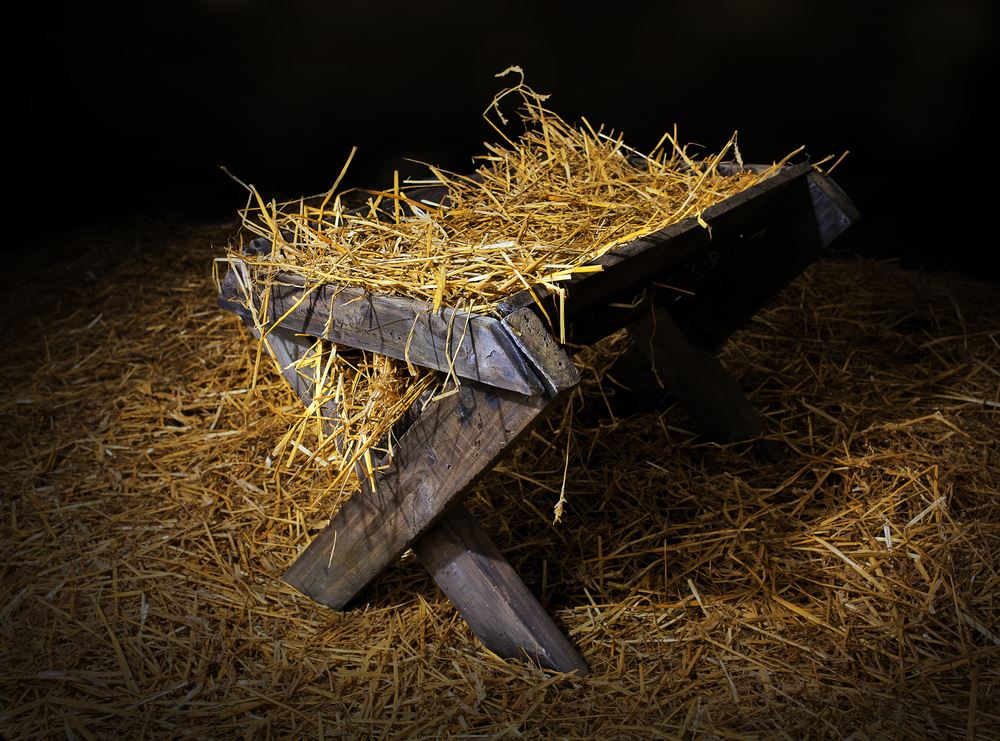 Asegurese de asistir en el STRAW PROJECT (Proyecto de Paja) escribiendo sus buenas obras y regalos en las tiras de papel que encontraron en las bolsas de Adviento llega a la Iglesia Domestica. Estas tiras de papel ayudaran a construirle un pesebre comodo y calientito para el Niño Jesus. A partir de ayer, el Niño Jesus va aguantar mucho frio aqui en Saint Peter Claver porque casi no tiene "paja de amor"! Traigan los suyos y depositelos en el contenedor que esta rotulado"THE STRAW PROJECT" frente al altar durante las Misas al aire libre o entre semana (Lunes a Viernes) frente a la puerta de la Oficina de Formacion de Fe.
Hay que tartar de no envolvernos tanto en las preparaciones del las fiestas y en otras preocupaciones mundanas que nos olvidamos de "preparar el camino del Señor." Las historias del Evangelia durante Adviento continuan, que seamos inspirados por Juan el Bautista a brillar la LUZ de Cristo por medio de nuestras vidas testificando del amor de Dios hacia nosotros. Como en la historra de "The Littlest Angel," todo lo que tenemos que hacer es compartir humildemente los reagalos que Dios nos dio y El hara lo demas para permitir que Su LUZ y ALEGRIA brille a travez de nosotros!