Have you ever been to the Midwest in the fall? I am a So Cal girl through and through. I have not experienced seasons really, because here, well, you know how it is. Thursday I got on a plane to
St. Louis, MO. Friday I drove to Effingham, Il. Wow! What beautiful fall colors there were in the trees. And so much open space – corn fields everywhere.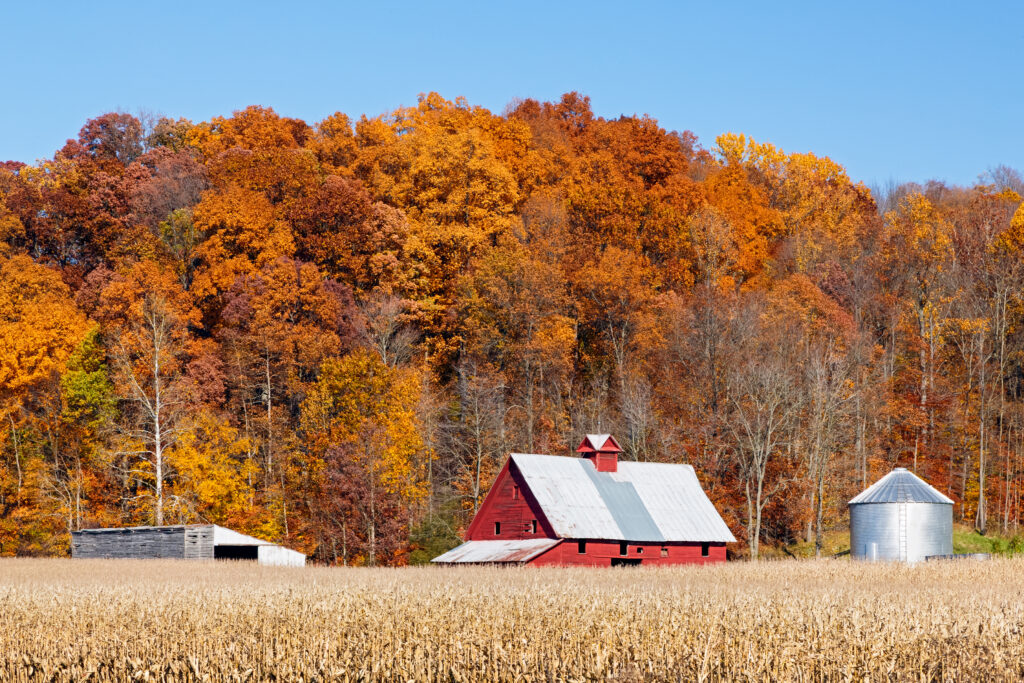 I went for the wedding of a young man I met back when he was 13. (He's 38 now.) I was his Youth Minister all those years ago. The wedding Mass was palpable with the presence of the Holy Spirit. He and his bride have a strong relationship with Jesus. They held a crucifix together as they said their vows and sang a beautiful song themselves after Communion.
In the homily, the priest told them to keep praying together every day. He said that when married couples come to him seeking advice, he asks them to pray together daily and to pray from their hearts. Bring your sincere needs, thoughts, dreams, worries – bring it all to God together he tells them.

Jesus told his disciples a parable about the necessity for them to pray always without becoming weary. Luke 18:1
This Sunday's Gospel reading begins with the verse above. I think Jesus is telling all of us what I heard in the homily at the wedding, pray.

This week let's talk with God every day from our heart...He's waiting.
Be blessed through prayer!