Yesterday we had a very fun Trunk Or Treat here at SPC. We were overflowing with candies that our parishioners donated, and those candies put such big smiles on children's faces.
After the clean up I went home and sat down for a few minutes, then headed to my younger brother's home to have some Halloween fun with his family. My nephew and niece came home from Trick or Treating with full bags of candy.
Like I remember doing when I was a child, they excitedly poured out their loot and compared their piles with each other.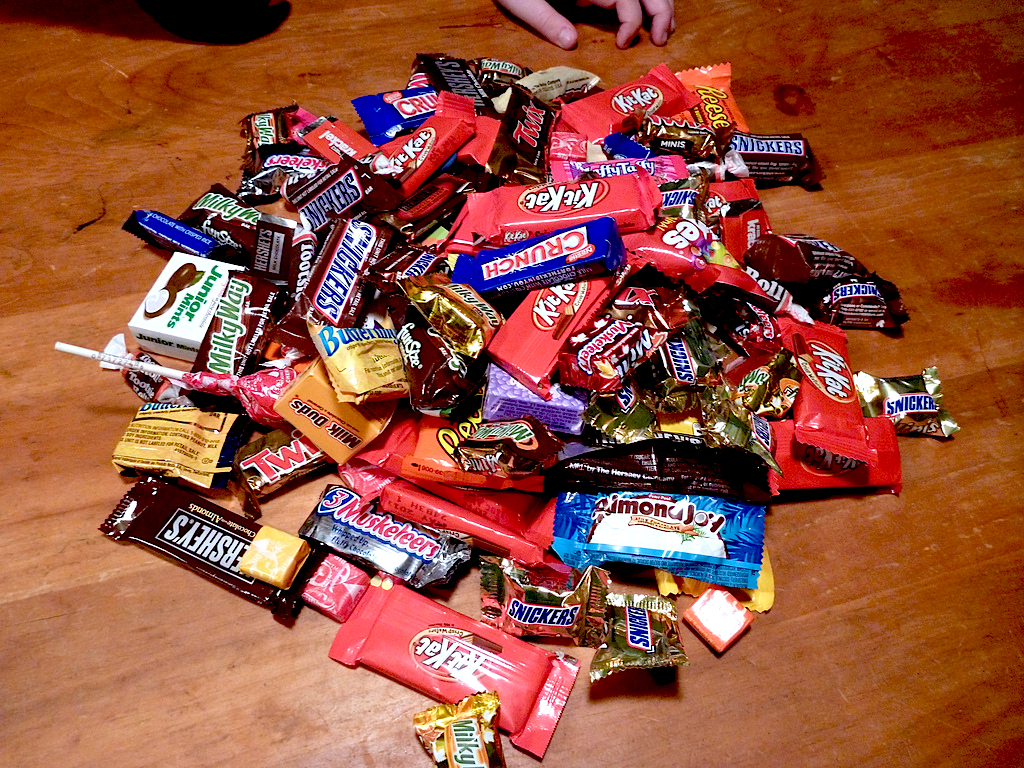 They didn't want to trade for favorites and were careful to keep their piles separate. I asked them what their favorites were and when my nephew held up a York Peppermint Patty, I told him that was one of my favorites too. Then he surprised us all. He picked out a handful of them, got up from the floor, and gave each one of us adults a York Peppermint Patty. For a 7-year-old who was really guarding his pile of candies, it was very sweet.
For they have all contributed from their surplus wealth, but she, from her poverty, has contributed all she had, her whole livelihood." 
Mark 12:44   
In this coming Sunday's Gospel reading, Jesus points out to His disciples a poor widow who gave all she had to the treasury for the Temple out of her love for God. Reading this today made me think of my little nephew who didn't give all he had, but out of love gave some of his favorite candy. That's what I want to be like when I give my money at Mass, give out of love for God, not for any other reason.
Blessings from giving out of love to you!