As I sit here and pray, asking Jesus what to write to you this week, the word courage keeps coming to my mind. I am a person who battles fear every day.
This past year of living during the pandemic and the volatile political climate of our country has added anxiety as well. Courage is one of the Seven Gifts of the Holy Spirit that I was sealed with on my Confirmation Day back in the 80's – I am glad. It amazes me constantly how much God knows our needs.
A teen came in with their parent to register for Confirmation. They told me that they suffer from anxiety. I admired their courage to tell me.
One of my family members did some "tough love" this past week. I admire the courage they had to do that out of love for the other who needs it.
Our new Faith Formation Administrative Assistant left her country and family to come here and became a citizen of the U.S. I so admire her courage. I can't imagine moving away from my brothers to another state let alone another country!
Friday night I watched a movie called, "I Still Believe" which is the true story of the Christian musician Jeremy Camp's first wife. They fell in love, then she discovered she had cancer. What courage in how they faced it together. (I recommend the movie…with tissue!)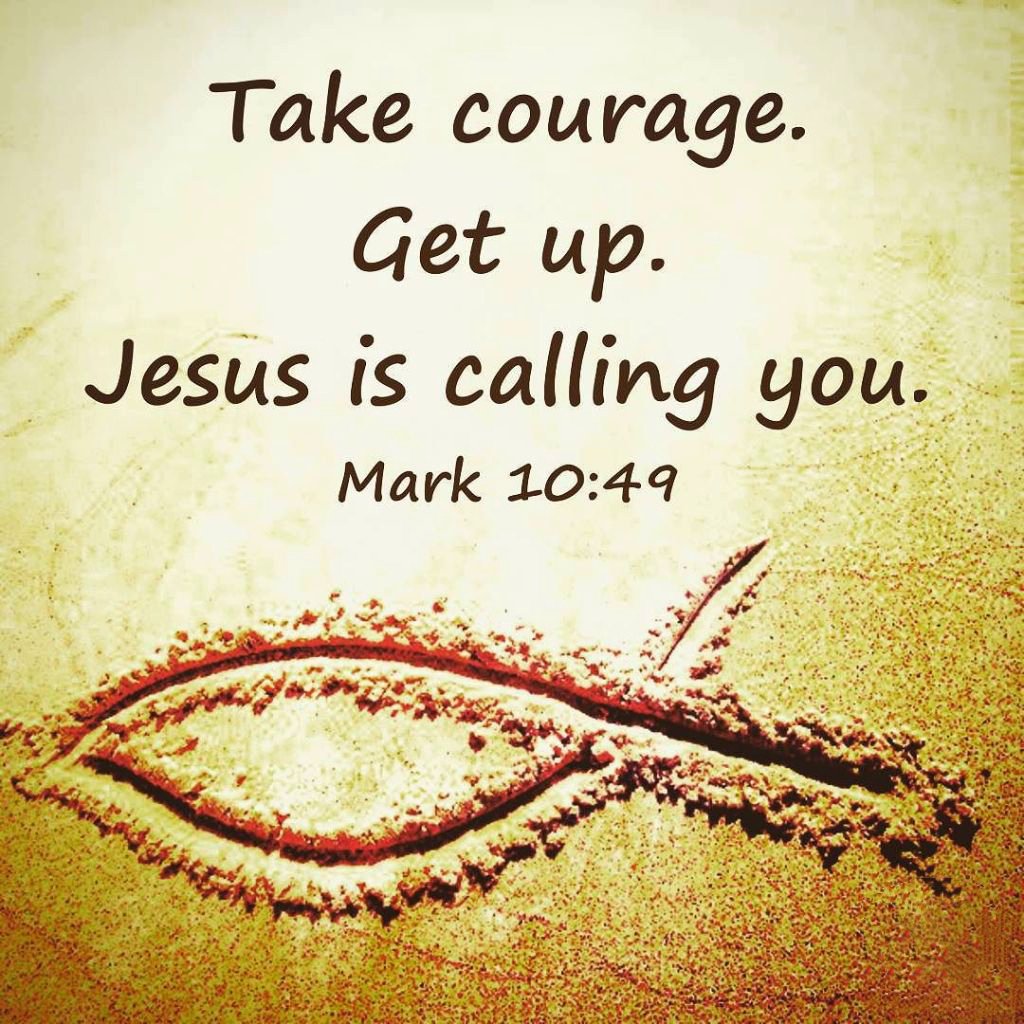 In this coming Sunday's Gospel Reading, a blind man hears Jesus coming and cries out to Him. Jesus hears him and stops. Disciples tell the blind man to take courage, that Jesus is calling him.
"Take courage; get up, Jesus is calling you." Mark 10:49   
I am a disciple of Jesus. I say to you, take courage with whatever is happening in your life today. Jesus is calling you, wanting to help. Let Him. Remember that He knows your needs. 
Blessings of courage to you right now!