This past Saturday I walked with around 2000 fellow Catholics from the San Gabriel Mission to our Cathedral in downtown Los Angeles – 10.5-mile Camino walk with Jesus. Look at this huge line of people walking!

Our Elementary Faith Formation Catechists Sister Claire, Sister Hannah, Sister Melissa, and Molly Gaines also walked. It was amazing! Some people were chosen to carry a holy relic of a saint on the walk and they were escorted by a person carrying a banner that was attached to a backpack. I was honored to have a turn carrying a banner of Saint Mother Teresa and to carry her holy relic in my hands. It was pieces of her hair and is a first-class relic. I was moved to tears several times as people came up to me asking me if they could touch her relic. They touched their crucifix necklaces or their Rosaries to it. Some closed their eyes and pulled my hands with her relic to their foreheads, asking Saint Mother Teresa to pray for them.
We walked to three different churches along the way to stop briefly and at one of the churches
the Year 2 High School Confirmation Candidates
were lining the sidewalk cheering for us.
We stopped and showed them the
Saint Mother Teresa holy relic.
We told them that they could touch their crucifix necklaces to her relic and that in doing so their necklaces became a
third-class relic of Saint Mother Teresa.
Then we huddled up a bit and prayed with them.
As we started walking again, we told them to remember that Saint Mother Teresa would be especially praying for them. Those highschoolers were so happy.
I was again moved to tears!
This coming Sunday is Palm Sunday. People lined the street as Jesus came by with His disciples walking behind Him. It was a joyful walk following Jesus.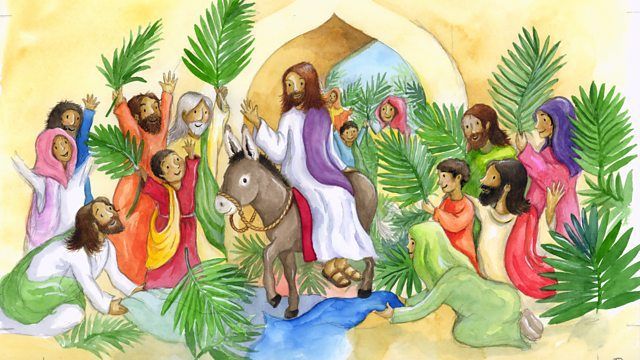 As he rode along, the people were spreading their cloaks on the road; and now as he was approaching the slope of the Mount of Olives, the whole multitude of his disciples began to praise God aloud with joy for all the mighty deeds they had seen. 
Luke 19:36-37
 At yesterday's Elementary Faith Formation Sessions, the Sisters, Molly and I asked each other how our legs were – we all had tired legs. But we were all smiling as we talked about the experience of walking with about 2000 other Catholics, joyfully celebrating 250 years of our Catholic faith in Los Angeles. We were walking with Jesus!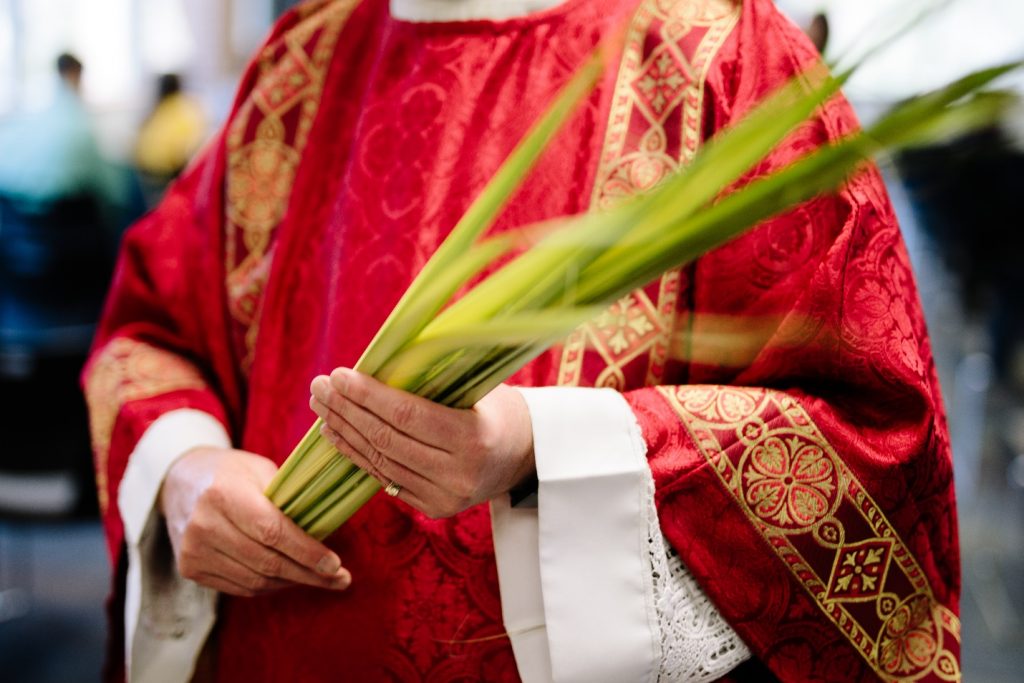 This Sunday the Liturgical color is red for Mass. Let's joyfully come together showing our solidarity in walking with Jesus by wearing red when we come to Mass and our Sessions!
May you be blessed in your walk with Jesus!