This is the time of year when priests and deacons celebrate their ordination anniversary.
Anniversary blessings to Deacon Brian, Deacon Melecio, Father Louis, and Father Riz!
Yesterday I went to a Mass and reception celebrating the 25th Deacon Ordination and Retirement of a very special deacon to me, Deacon Chuck.
One of the priests concelebrating the Mass was this deacon's son – a deacon and a priest in the same family!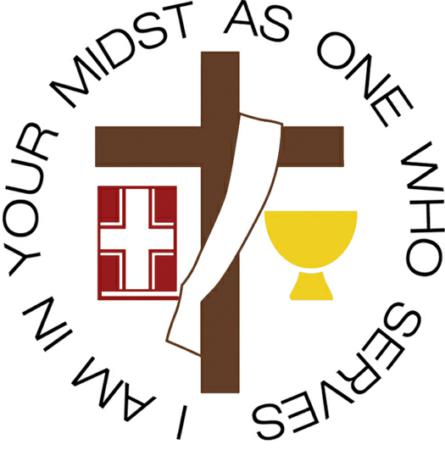 At the end of the Mass, they played a video honoring Deacon Chuck and there were many photos going back 25 years to his ordination. Years of serving others during their joyful celebrations of Baptisms and weddings, preparing for Confirmations and journeying through RCIA, and serving others during their difficult times of loss and death.
Deacon Chuck has a relationship with Jesus. He and his wife went to daily Mass and received the Eucharist, which strengthened them in their faith and in their ministry for 25 amazing years.
…he said the blessing over them, broke them, and gave them to the disciples to set before the crowd. They all ate and were satisfied. Luke 9:16-17
This coming Sunday is Corpus Christi Sunday, we celebrate the Body and Blood of Jesus. Out of His profound love for us, Jesus gave His life for us. He strengthens us every time we receive His Body and Blood in Holy Communion at Mass.  
With the Body and Blood of Jesus who knows what amazing things can happen through you to help others…keep going to Mass and receiving Holy Communion!
Be blessed and satisfied by the Body and Blood of Christ as you receive Communion at Mass! 
Many blessings to all our Dads out there this Father's Day!
Blessings to all Dads in Heaven.
And to all those who have a strained relationship with their father may God our Father bring His peace.