Do you ever have one of those days, you know, where things are not going right, or you are overwhelmed?  
A friend just said this to me, followed by, we all have them.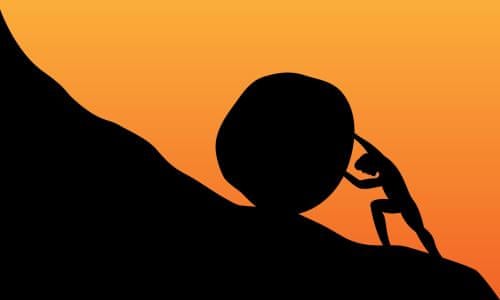 Yes, I have those days…
Since October I have been working three full-time jobs by myself, trying so hard to make sure our Faith Formation and Youth Ministries are all going as well as possible for all of you.
I've had to make some changes, and I'm sure I will need to make some more.
Thank you for your understanding so far. Thank you to those parents who have come out to help.
Today as I sit to write to you, I find myself overwhelmed.
Like each week, I am praying, asking Jesus to give me words to share with you. And like each week, I read the Mass readings for the coming Sunday. The Gospel reading is what we call The Beatitudes. What comfort Jesus' words bring:
When Jesus saw the crowds, he went up the mountain,
and after he had sat down, his disciples came to him.
He began to teach them, saying:
"Blessed are the poor in spirit,
for theirs is the kingdom of heaven.
Blessed are they who mourn,
for they will be comforted.
Blessed are the meek,
for they will inherit the land.
Blessed are they who hunger and thirst for righteousness,
for they will be satisfied.
Blessed are the merciful,
for they will be shown mercy.
Blessed are the clean of heart,
for they will see God.
Blessed are the peacemakers,
for they will be called children of God.
Blessed are they who are persecuted for the sake of righteousness,
for theirs is the kingdom of heaven.
Blessed are you when they insult you and persecute you
and utter every kind of evil against you falsely because of me.
Rejoice and be glad,
for your reward will be great in heaven."  Matthew 5:1-12a
Beatitude peace to you!