Boo!
It's Halloween…the holy eve of All Saints Day.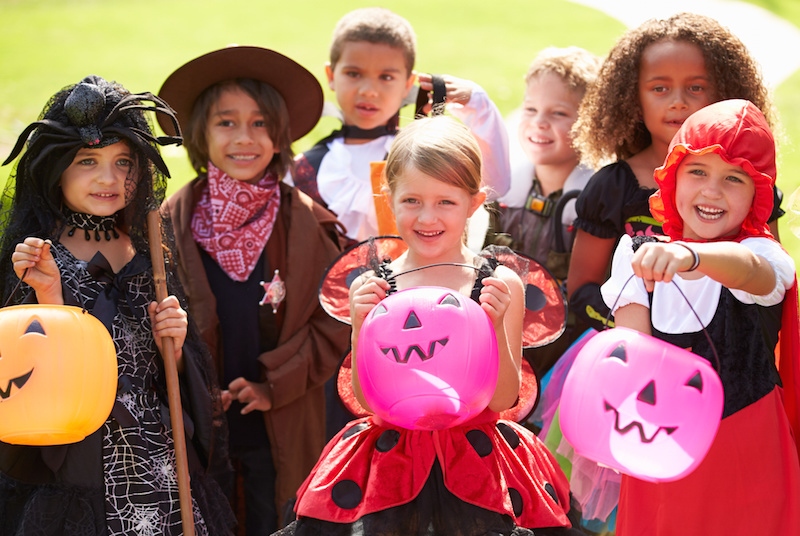 I drove into work this morning and saw a group of our Preschool & Kindergarten children dressed in costumes going to Trick or Treat at the Parish Office. So cute!
Sunday, we had our Trunk or Treat where more cuties came for some treats.
Why is it so fun to dress up as something or someone for Halloween?
Why do you think we give candy treats?
The greatest among you must be your servant. Matthew 23:11
On Halloween we choose to transform ourselves. It is fun to dress up as a superhero, favorite celebrity, or be silly behind a mask.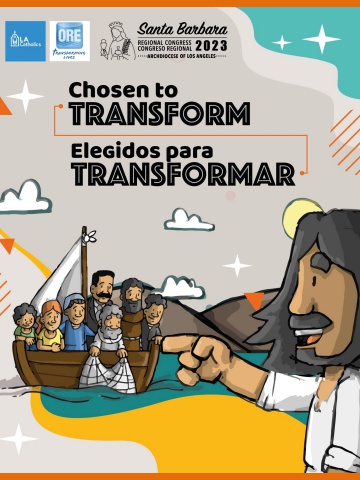 Saturday about 500 people participated in the Santa Barbara Regional Congress.
There were workshops on all sorts of different topics of our faith.
We gathered for a beautiful Mass celebrated by our new Bishop.
And there was a Sacred Space where you could go for some quiet time. When you entered the room, you were struck by
24 large images of saints which were about 8 feet tall.
The theme of the day was Chosen to Transform.
The saints were chosen by God to be transformed by His love and to then serve others.
We are chosen by God as well, to be transformed by His love and to serve others as we share His love.
Tonight, thousands of children will go door to door asking for a treat.
It's the one time of year we actually go to our neighbors' homes.
The children knock with a request and the residents answer with a smile and serve them with a treat. What a great exchange of kindness.
This indeed is a holy eve. 
Blessings through humility to you!