Last week I asked how you love yourself, reflecting on Jesus' command to "love your neighbor as yourself". It's easy for me to be kind, helpful, and caring of others, but it's challenging for me to do those things for myself.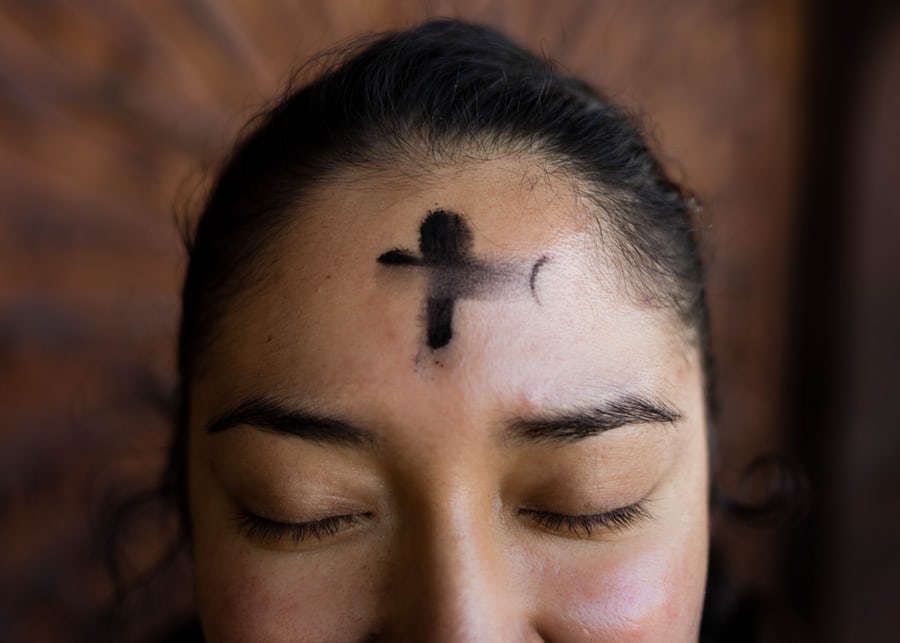 Tomorrow is Ash Wednesday. We begin the season of Lent. It is a different season than Advent, not as joyful. I have been thinking about what my Lent will be like.
Will I give up something like all desserts? Wine? Watching TV?
Will I commit to praying a Rosary every day?
Go to daily Mass?
Jesus wants me to thrive as the daughter of God that I am. He wants me to be healthy, be joyful, and be at peace. Jesus wants me to grow in my relationship with Him and with the people in my life. So, what does He want my Lent to be like? Will giving up things bring this to my life? Will committing to doing things bring this to my life?
The LORD God formed man out of the clay of the ground and blew into his nostrils the breath of life, and so man became a living being. Genesis 2:7
As I prayed about what to write, that verse from this coming Sunday's First Reading struck me.
God blows His breath of life into us. I hope this Lent the things I do help me become a "living being" from the breath of God.
I hope you do things that enable that for you and your family too.
Blessings of Lent life to you!